Our first consultation with Mr. Bachan Singh was an eye-opener. He patiently listened to our concerns, fears, and expectations, giving us personalized attention and care. The doctor took the time to explain the entire IVF process in detail, outlining the various treatment options tailored to our specific needs. We felt empowered and well-informed, knowing that the decisions made were based on thorough assessments and expertise. Thank You so much Joyce and the Team.
Krishan Dhankhar
2023-07-19
1st time success,we are happy. Success rate is awesome Staff is very hardworking Tnks u joyce IVF team
Superb and mind blowing setup of everything there even All Doctors and other medical staff everyone is supportive 🙌so you guys can visit freely if you want a genuine Treatment of IVF ✅❤️
The facility itself is also top-notch. It's clean, modern, and equipped with the latest technology and equipment. We always felt comfortable and at ease during our visits, which is so important when undergoing such a stressful and emotional process thanku JOyce IVF
Overall, I cannot recommend the Joyce IVF Centre highly enough. If you're struggling with infertility and looking for a compassionate and effective fertility clinic, look no further than the Joyce IVF Centre. They truly are the best of the best.
IVF is the most fruitful way to conceive a child when the couple is facing pregnancy delays. Joyce IVF is the best IVF centre in Srinagar with a high success rate, meticulous results, advanced techniques and competitive prices.
Late marriages, a sedentary lifestyle and some medical reasons like blocked fallopian tubes are the reasons for delay in pregnancy even in young adults. 
IVF comes in handy in such cases as it gives the couple a fair and robust shot at becoming pregnant.  
We are Joyce, proudly known as the best Fertility Centre in Srinagar for successful IVF and positive pregnancies!
If you are in your 30s and have tried to conceive for about six months or more naturally. Then you should opt for IVF as a female's age is also a factor in successful IVF results.
Those couples who have tried other conservative measures for pregnancy such as fertility medicines etc can also opt for IVF. 
Couples suffering from unexplained infertility also get successful pregnancy results with IVF. In the unexplained infertility cases, the medical reason for the delay in pregnancy is unknown.
Those males who suffer from low sperm count or low-quality sperm can opt for IVF with an ICSI procedure. In the ICSI procedure, one best-quality sperm is taken from the sample and injected into the egg to create an embryo. 
Females suffering from any fertility problems such as blocked tubes, anti-sperm antibodies and low ovarian reserve can also opt for IVF procedures. Joyce IVF is the best IVF centre in Srinagar with all the advanced IVF procedures available for couples of all ages. 
How to Choose the best IVF Centre in Srinagar?
Successful Pregnancy Rate – The pregnancy rates should be high as that tells a lot about the skills and expertise of the fertility specialists there. 
Availability of All the Advanced IVF Techniques – All advanced IVF techniques that are needed for a successful pregnancy must be available at a good IVF centre in Srinagar. Joyce has all advanced IVF techniques available such as laser-assisted embryo hatching or LAH, blastocyst transfer and, ICSI etc.
Embryo Freezing Facility – In most cases of IVF, many embryos are created and a few of them are transferred to the mother's womb. The rest of the embryos can be frozen in case the couple requires it again in future or they can keep it in case the IVF cycle fails. 
Experienced Staff & Doctors – The fertility specialists, embryologists and the nursing staff play a key role in the success of an IVF cycle. They must be experienced in their field of work in the whole IVF procedure.
Closed Working Chambers for IVF – They make a big difference in the success rate of the IVF cycle. Joyce IVF has closed working chambers to allow the embryos to be handled at the same temperature as a woman's womb.
Joyce IVF Centre in

Srinagar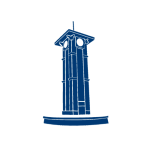 1st Floor, NB house building exchange road opposite govt mechanical car parking exit gate, Lal Chowk, Srinagar. 190001
+91 – 9311 57 78 12
info@joyceivf Centre.com
In the IVF procedure, the sperm is taken from the man and eggs are harvested from the female's womb. Then they are fertilized in the lab to create a baby (embryo), which is allowed to grow for a few days. After that, it is transferred to the woman's uterus. A pregnancy test is then performed after 10 to 14 days to confirm the pregnancy. 
Yes, our advanced IVF procedures such as laser-assisted hatching and blastocyst transfer have shown great success in even those patients who have suffered from failed IVF attempts in the past. 
We are located on the 1st Floor, NB house building exchange road opposite govt mechanical car parking exit gate, Lal Chowk, Srinagar. You can book an appointment today by calling us at 9311213346 or walk in!
You Still Have a Question?
Leave your mobile phone number and we will call you back
All

Advance Treatments

under One Roof
Delivering success from last 20 years….👶 Joyce IVF is Happy to serve you.
Joyce IVF Srinagar Centre
Let's start the journey towards Parenthood.