Our first consultation with Mr. Bachan Singh was an eye-opener. He patiently listened to our concerns, fears, and expectations, giving us personalized attention and care. The doctor took the time to explain the entire IVF process in detail, outlining the various treatment options tailored to our specific needs. We felt empowered and well-informed, knowing that the decisions made were based on thorough assessments and expertise. Thank You so much Joyce and the Team.
Krishan Dhankhar
2023-07-19
1st time success,we are happy. Success rate is awesome Staff is very hardworking Tnks u joyce IVF team
Superb and mind blowing setup of everything there even All Doctors and other medical staff everyone is supportive 🙌so you guys can visit freely if you want a genuine Treatment of IVF ✅❤️
The facility itself is also top-notch. It's clean, modern, and equipped with the latest technology and equipment. We always felt comfortable and at ease during our visits, which is so important when undergoing such a stressful and emotional process thanku JOyce IVF
Overall, I cannot recommend the Joyce IVF Centre highly enough. If you're struggling with infertility and looking for a compassionate and effective fertility clinic, look no further than the Joyce IVF Centre. They truly are the best of the best.
Joyce IVF Centre in Shahdara Delhi is known for its top fertility specialists and successful pregnancies. We are one of the best fertility clinics in Shahdara helping hundreds of couples realize their dream of parenthood.
Our fertility clinic comprises a team of experienced and qualified fertility specialists and embryologists, along with our skilled nursing staff. Our continuous efforts and patients' support have bestowed roaring success upon us. We pledge to continue to serve our patients with meticulous service quality and proficient doctors and fertility specialists. After providing successful pregnancies under Joyce's hat, we are thrilled to serve more.
How many times do I need to visit an IVF Centre for a complete cycle?
The whole IVF process takes about 6 to 8 weeks to complete. It has various stages, such as consultation, fertility checkup, ovulation induction, egg retrieval, semen collection, fertilization, and embryo transfer, followed by a pregnancy test. All such stages require the couple to visit the IVF centre about 3-4 times.
What is blastocyst culture and transfer and how does it help IVF success?
The blastocyst is a stage of the embryo where it is more mature and ready to be implanted in the uterus. As blastocyst embryos have a high chance of attaching to the uterus successfully, only one or two blastocysts are transferred. This helps decrease the incidence of multiple pregnancies like triplets and quadruplets. It also increases the success rate of the pregnancy.
I don't want to get pregnant right now; can we freeze our eggs and semen for the future?
Yes, if a couple doesn't want to plan a baby at present, they can freeze the eggs, semen, and even embryos for future IVF procedures. People undergoing chemotherapy, radiation therapy, or suffering from any medical condition that decreases fertility often opt for this egg-freezing, semen-freezing, or embryo-freezing procedure. Healthy couples who don't want to plan a child right now due to personal or professional reasons can also opt for this procedure at our fertility clinic in Shahdara Delhi.
You may feel mild discomfort, but the procedure is not painful at all. Local anesthesia is also provided at the time of egg retrieval to make the process as comfortable as possible for the patient.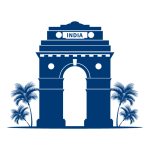 A- 1/7, 2nd Floor, Main 100 Feet Rd, near Shiv Mandir, Kabir Nagar, Delhi, 110094
+91 – 9311 577 812
info@joyceivfcentre.com
You Still Have a Question?
Leave your mobile phone number and we will call you back
All

Advance Treatments

under One Roof
Delivering success from last 20 years….👶 Joyce IVF is Happy to serve you.
IVF Head Centres
Let's start the journey towards Parenthood.
Where is your IVF Centre in Shahdara located?
Our IVF Centre in Shahdara is located at A- 1/7, 2nd Floor, Main 100 Feet Rd, Near Shiv Mandir, Kabir Nagar, Delhi-110094.
 Our IVF Centre in Shahdara is fully functional with all assisted reproduction services available under the supervision of an experienced fertility specialist and embryologist. Our aim is to provide cost-effective treatments with 100% transparency and enable all couples to avail fertility services.
We make the treatments budget-friendly for the patient by providing custom-made procedures required for the couple as per their test results.
 You can visit Joyce Fertility clinic in Shahdara Delhi at your convenience, or you can call us at +91 9311 577 812 to book an appointment for consultation as well as IVF procedures.