Our first consultation with Mr. Bachan Singh was an eye-opener. He patiently listened to our concerns, fears, and expectations, giving us personalized attention and care. The doctor took the time to explain the entire IVF process in detail, outlining the various treatment options tailored to our specific needs. We felt empowered and well-informed, knowing that the decisions made were based on thorough assessments and expertise. Thank You so much Joyce and the Team.
Krishan Dhankhar
2023-07-19
1st time success,we are happy. Success rate is awesome Staff is very hardworking Tnks u joyce IVF team
Superb and mind blowing setup of everything there even All Doctors and other medical staff everyone is supportive 🙌so you guys can visit freely if you want a genuine Treatment of IVF ✅❤️
The facility itself is also top-notch. It's clean, modern, and equipped with the latest technology and equipment. We always felt comfortable and at ease during our visits, which is so important when undergoing such a stressful and emotional process thanku JOyce IVF
Overall, I cannot recommend the Joyce IVF Centre highly enough. If you're struggling with infertility and looking for a compassionate and effective fertility clinic, look no further than the Joyce IVF Centre. They truly are the best of the best.
IVF or in-vitro fertilization has given hope to those countless couples who have failed to conceive naturally. Joyce IVF Center in Najafgarh has been serving such couples with advanced IVF treatments and helping them realize the dream of parenthood for many years now. 
Joyce IVF offers all assisted reproductive techniques including embryo freezing, ICSI procedure and laser-assisted embryo hatching etc. These ultra-modern procedures are helping even those patients who have a history of IVF failure and low sperm count.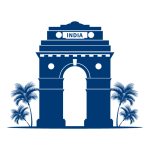 Plot no.5, JL Block, Roshan Garden, Masudabad, Najafgarh, New Delhi. -110043
+91 – 9311 57 78 12
info@joyceivfcentre.com
You Still Have a Question?
Leave your mobile phone number and we will call you back
All

Advance Treatments

under One Roof
Delivering success from last 20 years….👶 Joyce IVF is Happy to serve you.
IVF Head Centres
Let's start the journey towards Parenthood.