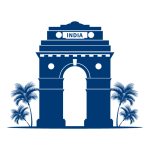 H-83, Ground Floor, near Grover Motor, Kirti Nagar, Delhi, 110015
+91 – 9311 57 78 12
info@joyceivfcentre.com
Our first consultation with Mr. Bachan Singh was an eye-opener. He patiently listened to our concerns, fears, and expectations, giving us personalized attention and care. The doctor took the time to explain the entire IVF process in detail, outlining the various treatment options tailored to our specific needs. We felt empowered and well-informed, knowing that the decisions made were based on thorough assessments and expertise. Thank You so much Joyce and the Team.
Krishan Dhankhar
2023-07-19
1st time success,we are happy. Success rate is awesome Staff is very hardworking Tnks u joyce IVF team
Superb and mind blowing setup of everything there even All Doctors and other medical staff everyone is supportive 🙌so you guys can visit freely if you want a genuine Treatment of IVF ✅❤️
The facility itself is also top-notch. It's clean, modern, and equipped with the latest technology and equipment. We always felt comfortable and at ease during our visits, which is so important when undergoing such a stressful and emotional process thanku JOyce IVF
Overall, I cannot recommend the Joyce IVF Centre highly enough. If you're struggling with infertility and looking for a compassionate and effective fertility clinic, look no further than the Joyce IVF Centre. They truly are the best of the best.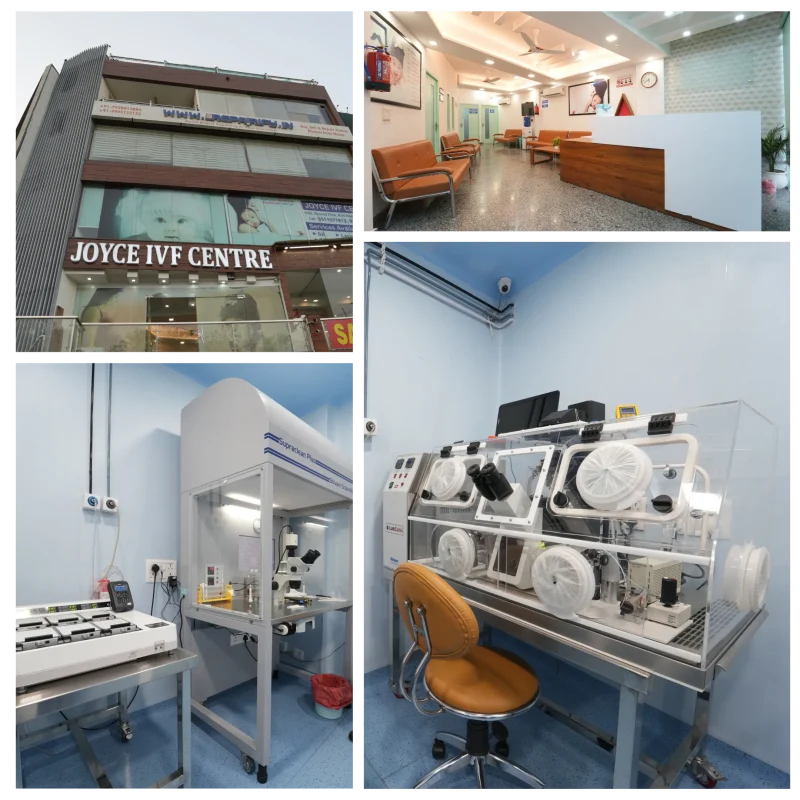 IVF procedure is quite common, not just in Delhi but all over the world. Due to late marriages, career demands, and changed priorities among couples, the demand for IVF centres has grown manyfold.
Joyce IVF Centre in Kirti Nagar caters to these demands with good quality services and experienced and dedicated fertility specialists. Our IVF centre is located at an easily accessible location in Kirti Nagar, thereby making it easy for the patients to reach for all the IVF sessions and consultations.
We understand how daunting the whole process can be for a couple so we explain the entire IVF procedure patiently to our patients and make sure all their doubts and queries are answered.
Not just that, we provide fertility services at affordable costs without any hidden charges. All kinds of assistance are provided at our IVF centre for the couple seeking fertility services.
A good IVF clinic has a well-equipped Embryology lab where the procedures are performed, along with experienced fertility specialists and trained staff. A good IVF Centre also has a high success rate in the past procedures, and they must tell you all the prices without any hidden costs. Joyce IVF Centre in Kirti Nagar has all these qualities that's why our patients trust us. 
Yes, you can still get pregnant if your last IVF cycle has failed. We at Joyce IVF Centre Kirti Nagar treat so many couples with a history of IVF failures, as we find out the possible reasons for that and make amends to create a successful pregnancy. Many other assisted reproduction procedures such as IVF/ICSI, Blastocyst Culture & Transfer and Assisted hatching are utilized if required.
Any woman in her reproductive age facing difficulty in conceiving can go for an IVF procedure. In most cases, females between the age of 20 to 50 years go for IVF treatment, if required for personal and physical reasons. You can visit Joyce IVF, the best fertility centre in Kirti Nagar, for treatment. 
ICSI stands for intracytoplasmic Sperm Injection. In this technique, ICSI is performed by injecting a single healthy high-quality sperm into the egg to create an embryo. If the male partner suffers from low sperm count (oligospermia) or low-quality sperm then ICSI helps in picking out the healthiest sperm from the lot for the procedure. This creates a high chance of a successful pregnancy. 
Our IVF centre in Kirti Nagar is located at H-83, Ground & First Floor, Near Grover Motor, Kirti Nagar, Delhi-110015.
Kirti Nagar & Mayapuri metro stations are the nearest metro station to our IVF Centre. You can easily reach us by metro, car or auto. 
We are proud to be one of the best fertility centres in Kirti Nagar Delhi because of our easy accessibility, excellent staff, etc. Our motto is to keep the patient's comfort first, and above all, understanding the mental and physical condition of the patient.  
Book an Appointment today!
You Still Have a Question?
Leave your mobile phone number and we will call you back
All

Advance Treatments

under One Roof
Delivering success from last 20 years….👶 Joyce IVF is Happy to serve you.
IVF Head Centres
Let's start the journey towards Parenthood.