Our first consultation with Mr. Bachan Singh was an eye-opener. He patiently listened to our concerns, fears, and expectations, giving us personalized attention and care. The doctor took the time to explain the entire IVF process in detail, outlining the various treatment options tailored to our specific needs. We felt empowered and well-informed, knowing that the decisions made were based on thorough assessments and expertise. Thank You so much Joyce and the Team.
Krishan Dhankhar
2023-07-19
1st time success,we are happy. Success rate is awesome Staff is very hardworking Tnks u joyce IVF team
Superb and mind blowing setup of everything there even All Doctors and other medical staff everyone is supportive 🙌so you guys can visit freely if you want a genuine Treatment of IVF ✅❤️
The facility itself is also top-notch. It's clean, modern, and equipped with the latest technology and equipment. We always felt comfortable and at ease during our visits, which is so important when undergoing such a stressful and emotional process thanku JOyce IVF
Overall, I cannot recommend the Joyce IVF Centre highly enough. If you're struggling with infertility and looking for a compassionate and effective fertility clinic, look no further than the Joyce IVF Centre. They truly are the best of the best.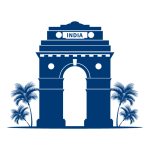 H-83, Ground Floor, near Grover Motor, Kirti Nagar, Delhi, 110015
A- 1/7, 2nd Floor, Main 100 Feet Rd, near Shiv Mandir, Kabir Nagar, Delhi, 110094
Plot no.5, JL Block, Roshan Garden, Masudabad, Najafgarh, New Delhi. -110043
+91 – 9311 57 78 12
info@joyceivfcentre.com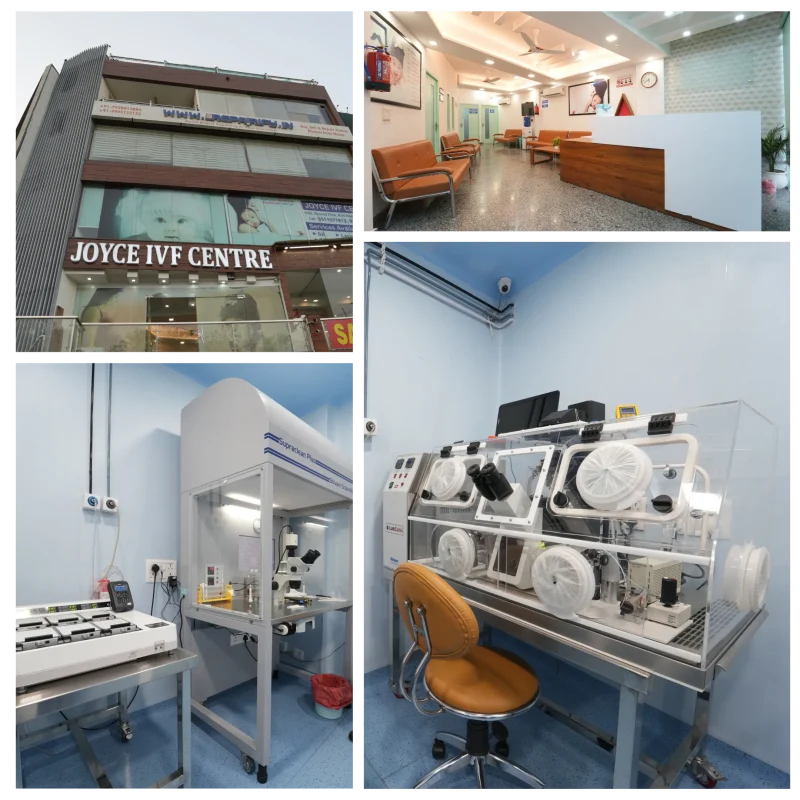 IVF is an Assisted Reproductive Technology that helps childless couples achieve a successful pregnancy. This IVF procedure needs meticulous Clinical & Embryology skills, an advanced Embryology lab, latest equipment, a well-established, qualified & trained staff. Joyce IVF provides you with all the required fertility treatment under one roof.
Being considered a genuine IVF centre in Delhi, Joyce IVF has been humbling these 3 years and still counting. Every successful pregnancy encourages us when we see the beaming faces of happy couples. Joyce IVF provides the best possible treatment options to couples seeking fertility services.
In an IVF procedure, the eggs are retrieved from the woman's ovaries and the sperm are taken from the semen sample given by the man. The fertilisation is then done in Embryology lab to create an embryo.
Once the embryo is formed, it is transplanted into the female's womb to achieve pregnancy. A pregnancy test is performed after two weeks to check for successful implantation. 
The process of IVF may seem quite simple but needs expertise and experience to make an IVF cycle successful. This is the reason you need not just the good but the finest IVF Centre in Delhi having a team of qualified and experienced IVF specialists in Delhi. 
Couples who have been trying to conceive for one year without any success
No luck even after taking Fertility medicines
Couple has unexplained infertility
Low or nil sperm count, poor motility and/or abnormal sperm morphology 
Women with blocked fallopian tubes
Suffering from endometriosis & anti-sperm antibodies
Low or poor ovarian reserve
Fibroids affecting fertility/pregnancy
You can book a consultation with our fertility experts to discuss your case and to know which fertility treatment is most suitable for you
Services Provided by Joyce IVF Centre Delhi
As a leading IVF chain in Delhi, Joyce IVF is having its Centre's in Kirti Nagar, Shahdara & Najafgarh that enables you to select the IVF Centre of your choice at your convenience.
State-of-the-art facilities and embryology Labs
One of the highest success rates in IVF Clinics in Delhi 
Qualified & experienced Fertility Experts available inhouse
Privacy and confidentiality are maintained
All Assisted Reproduction procedures like IVF, ICSI, IUI, Assisted Hatching,  Blastocyst Culture & transfer, Donor Services, etc. are available
PESA and TESA are available to retrieve sperm in case of male infertility 
Affordable and transparent treatment
Specialised in treating couples with multiple IVF failures
Egg, Sperms and Embryo Freezing are available if you don't want to get pregnant now or preserve it for the future.
Hysteroscopy procedure is also available to diagnose or treat uterine conditions such as fibroids, adhesions, thin endometrium, etc.
Unwavering IVF and assisted reproductive excellence for more than 10 years.
You Still Have a Question?
Leave your mobile phone number and we will call you back
IVF Head Centres
Let's start the journey towards Parenthood.